IT ASSET
Data Security
The disposal of information storage media devices safely.
Perforations, and a degaussing and physical destruction of data, such as easing seven days,
and safely handled in accordance with your instructions.

IT ASSET
Reuse
The refurbishment of used computers, including mobile devices.
If the purpose of my company to take advantage of the relocation or refurbishment capabilities
required. The software supplied with the necessary reodo as a Microsoft Authorized Refurbisher.


IT ASSET
Remarketing
We take care of the insoluble such as information devices and equipment lease with the best
value. We will act for all operations, including collection, inspection, and sales of equipment up
a list in batches. Also, you can also purchase surplus assets of the Company or insoluble.


IT ASSET
Recycling
The recycling and the use of computerized insoluble light ends equipment.
And compliance with environmental regulations, and material recycling should contribute
to a virtuous cycle of resources.


IT ASSET
Warehousing
A service that stores your information assets to short- and long-term instrument.
It provides all the tasks such as collection, inspection and storage of the equipment agency,
and also provides a storage assets that can be viewed on-line solutions.

IT ASSET Data Security
Why needs data destruction
PC's, servers and mobile equipment used in the companies or public institutions may contain lots of sensitive information. Therefore, information recorded in storage medium should be erased safely before discarding information equipment.
How to
How to dispose of the data storage medium is divided into seven easing the physical destruction of data.
IT ASSET Security
Classification
Characteristics
Advantage
Physical Destruction
Punching
Drilling of storage medium and destruction of inner part
Fast working speed
Degaussing
Making it unusable by removing magnetization function
Handling by Software
Data Erasing
Complete erasing of data in the disk using software
Reusable storage medium (Increase of selling price)
Physical destruction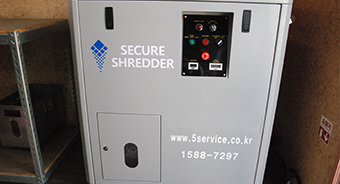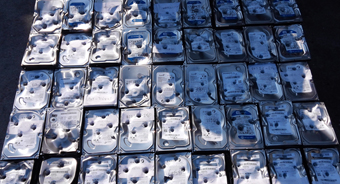 Data erasing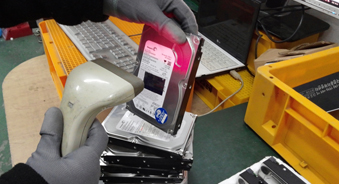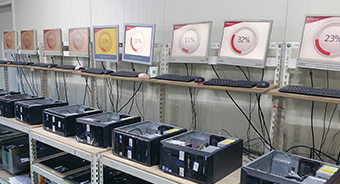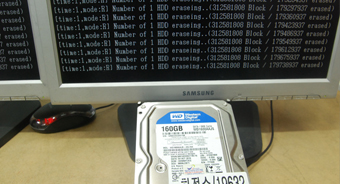 Anywhere
Onsite : We can serve the data destruction service on your site as required
REMANn's secure facility : If there is not enough room in your site, please use our facility
Certification
ISO 27001 : Information Security Management
ISO 14001 : Environmental Management
We use the latest Blancco Certified Erasing Solution
IT ASSET Reuse
Re-deployment in the company after modifying it. (ex. call center, agency)
Data Erase, Genuine OS Installation, Transport and Installation
Microsoft Authorized Refurbisher

Microsoft Authorized Refurbisher program is for large refurbishers headquartered worldwide who meet a minimum average threshold of 1,000PCs shipped per month.
Refurbishers in the program professionaly refurbish desktop and laptop computers and servers with genuine Microsoft software.
Windows plus, Windows Live Services and Microsoft Security Essentials provides a complete refurbished PC solution at a great value.
Microsoft Authorized Refurbishers Provide Professionally Refurbished PCs and Server Solutions
Microsoft Authorized Refurbishers have years of experience professionally refurbishing computers and servers using data security and environmental and sustainability best practices and compliance methods.
Microsoft Authorized Refurbishers provide a complete PC solution at a great value for businesses or homes. A professionally refurbished PC with Windows and Windows Live helps provide more reliability and responsiveness.
Microsoft Software Available for Refurbished PCs

REMANn's Production Facilities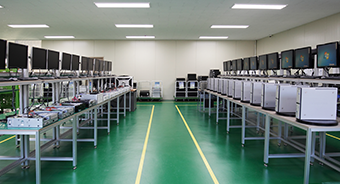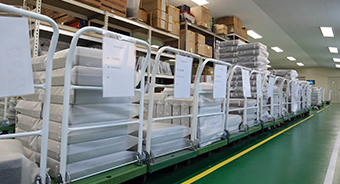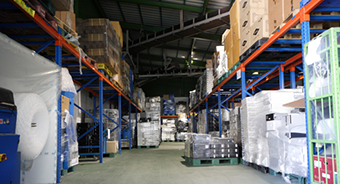 When re-deploying the PC's to other business place or department, service life can be extended through refurbishing of PC's.
REMANn Co. does all processes such as collection of used PC's, tests, refurbishing, upgrade, etc. that your company requires.
After collecting the PC from designated place, we prepare report on PC status through test process and submit it to customers.
In addition, processes of cleaning and upgrade will be done to the PC's that require refurbishing, and we make re-deployment or deliver them to desired place. Customer can use the components through the test of major components.
Why need to re-deploy?
Cost Saving : All businesses do not require updated PC function. You can save IT operating cost by re-deploying existing PC's.
Service Life Extension : Service life of necessary IT equipment can be extended. In addition, it can be upgraded to updated OS by MAR.
Reuse of Components : Major components are needed for upgrade even though PC is replaced, and upgrade cost can be minimized by reuse of components.
The need of PC Donation
Lots of vulnerable do not have computers in our society. Persons or families that do not have PC's experience educational or economical difficulty continuously. To solve this social problem, many companies or public institutions participate in social contribution activity that donates PC for information vulnerable by refurbishing used PC.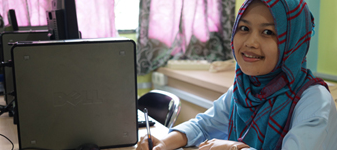 What we do
Most of companies or institutions do not have manpower or space for refurbishing used PC's by themselves.
REMANn Co. provide comprehensive services for PC donation.
We provide technical services such as collection of used PC's, tests, data erase or upgrade
In addition, we provide educational information for beneficiaries in order to use PC's smoothly.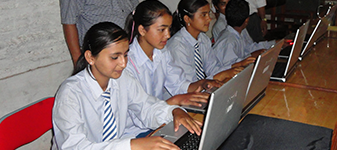 Expection effect
Social Contribution Activity : Donation of used PC's has rising effect of company value through the improvement of corporate image as well as expected effect of solving digital divide.
Eco-friendly Reuse : Contribution to virtuous circle of natural resources is possible by reuses of useless IT equipment through remanufacture, refurbishing instead of discarding.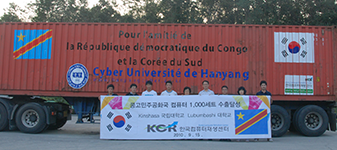 IT Asset Remarketing
REMANn Co. provide competitive service and procurement value to the customer.

Remarketing service aims to maximize IT asset value of your company and we provide all necessary courses in a lump. REMANn Co. have major distribution companies, dealer and global network for used equipment, and we can maximize asset value with competitive condition through this.
Profit Share
Profit share service is suitable when selling used equipment continuously as in rental company.

If you give us the list of equipment (model name, specification, quantity, etc.) that is collected every month, we provide expected selling price. And after collecting equipment directly, we do previously discussed processes (function test, appearance check, data erasing, etc.), and we provide final asset list to you.
Finally, we proceed domestic or overseas sales through sales network of REMANn and we provide final selling price. This process will be repeated every month and we report it through web system.
Buy-back
Buy-back service is suitable for general company or public institution that sells disused equipment irregularly.

If you give us expected list of IT equipment at the time of IT equipment replacement, we give you purchasing estimate in advance. And then, we provide final asset list and quotation after going through series of processes (collection, test, data erasing, etc.) under the approval of customers.
This is the service that your company can save cost and time considerably by handling many works occurred at replacement time of IT equipment at a time.
Dispose of Redundant Stock
REMANn Co. buy disused or excessive inventory that customer owns.

We buy various IT equipment, office automation(OA) equipments or components that are not required for the business in a lump.
Especially, we buy disused or excessive raw materials that are owned by electronic parts manufacturing company.
Sale Process
IT equipment
transfer list
(customer)

Quote expected
purchase offer

Collection,
inspection,
data erasing

Providing
asset valuation list
and quotation
IT Asset Recycling
REMANn Co. focus on reuse of IT equipment in principle.

However, in case that reuse is not possible due to several reasons, we recycle them according to the legal procedure(Korea). For example, if repair cost is too much, if it is crucial defective and not safe, or if it is not used any more due to new technology, we recycle them.
The advantages to your business
Legal Disposal : Arbitrary burying or burning of electronic products is prohibited by law.
REMANn Co. own recycling license(Korea) and recycles electronic products according to the legal procedure.
Environmental Value : Partial elements of electronic products can be reused. In order to raise physical recycling rate, we sort out by separating relevant constitutional elements physically.
Information Protection : Most of IT equipment may have medium that stores important information of customer.
REMANn protects important information of customer by disposing storage medium that is installed in major equipment safely.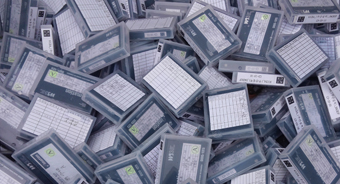 Warehousing
REMANn Co. provide space and management solution for efficient management of IT equipment to customer.

This service is needed when storing returned equipment temporarily at the time of replacement with new equipment or when equipment replacement occurs continuously.
When time and space for equipment storage is not regular, fixed cost occurs if you rent warehouse and manpower is needed to control equipment.
We provide IT equipment storage and management service reflecting this kind of request of the company.
Why need?
Uncertainty of Time and Space : It is not easy to secure space for temporary storage at the time of IT equipment replacement. If you rent separate warehouse for a long time, manpower is needed to manage warehouse as well as waste of space.
Inefficiency of Management : Manpower and equipment should be secured to collect and store returned IT equipment after replacement, and to make list. However, this kind of work is the waste of time and manpower if it is not main job of customer.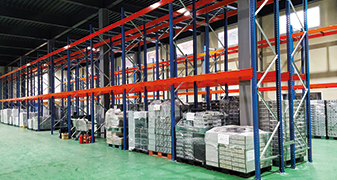 The advantages to your business
Cost Saving : You can secure desired space at necessary point of time, and you just pay relevant cost only.
Efficient Asset Management : We provide final asset list by handling all processes such as collection, test, data erasing, etc. of returned equipment in a lump. Customer can trace all assets through web system and know the result after selling them.
Fast Asset Sales : The equipment that completed all processes from collection to storage cam be sold through global sales network of REMANn at competitive price.